Acoustic Analysis
---
here first results of acoustic measurements are presented.
the guitar was tuned in open D, strings are damped while taking the measurements.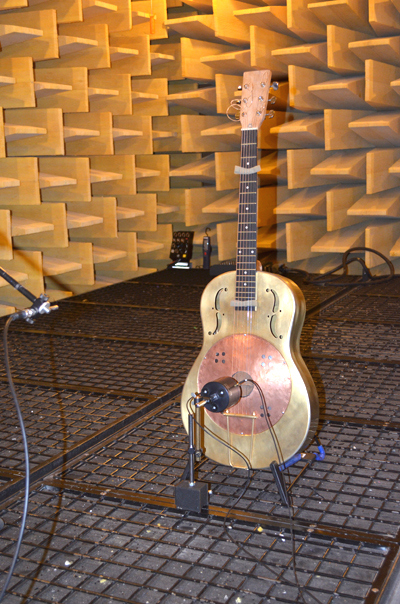 ---
first of all, the acoustic input admittance is measured by attaching a accelerometer onto the bridge while the excitation was done whith an impact hammer.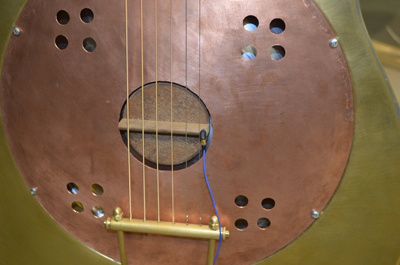 not being able to present a interpretation in first place,
the input admittance curve is shown in the next pic: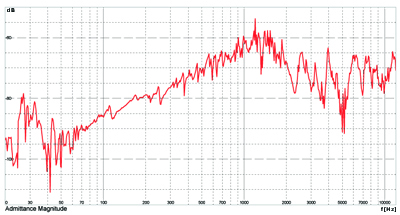 ---
second measurement takes place in an anechoic chamber, excitation with a mini shaker, measurement of excitation force and acceleration.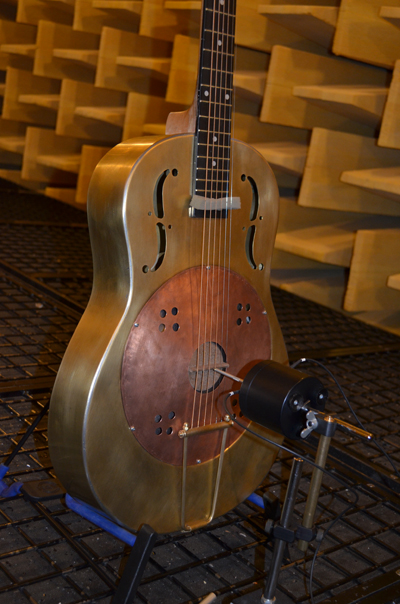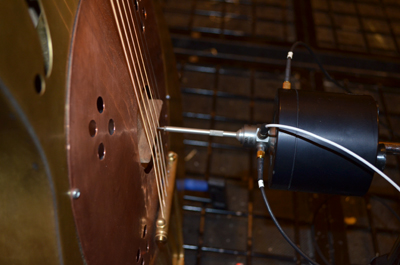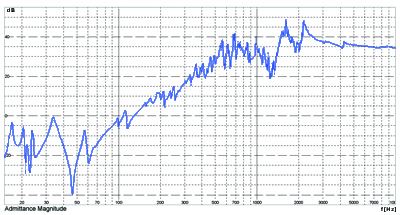 vibration analysis of body and cone
more to come....