The Making Of
---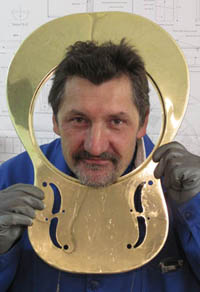 a DIY

project
---
this web-site presents a documentation of how we are building a resonator guitar. this chapter is structured the same way we construct the parts for the guitar, other orders may be possible as well. some chapters will be updated frequently.
you can also follow our progress in the new chapters added. we hope to finish our work by summer 2012. hopefully also this documentation will also be completed by this time!
although this site is not completed yet, it can give you an idea of what will come next :-) we hope to inspire you to DIY!